Campione d'Italia

Flag
Coat of arms
Country

Italy

Province
Demonym

Campionesi

Currency
Establishment
-Founded
Campione d'Italia is an Italian comune and exclave of the Province of Como located within the Swiss canton of Ticino.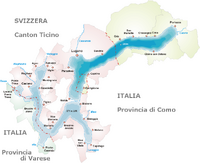 The area was first settled around 100 BC by the Romans, who founded the garrison town of Campilonum in 77 BC to protect their territories from the Helvetii invasion attempts.
During the 770s, the lands of present-day Campione d'Italia were ruled by Totone da Campione, a member of a local Lombard family. Totone, who appreciated the work of Milanese craftsmen, ceded the land to the Church of San Ambrogio in Milan after his death. In 1798, Ticino chose to become part of the Swiss Confederation, and Campione's citizens decided to remain part of Lombardy, which subsequently became part of Italy in 1859. The d'Italia was added to the name in 1933 under Prime Minister Benito Mussolini, who was eager to showcase Campione to its neighbors.
Main article: Italy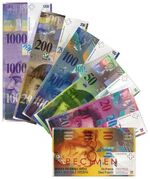 Because of Campione's particular status, legal tender within the town is the Swiss franc, but the euro is widely accepted. Also, citizens of Campione d'Italia must abide by Swiss law regarding customs duties. The first use of the Swiss franc in Campione was in 1944, when the comune introduced stamps denominated in francs.
In conformance to bilateral agreements, Italian residents from Campione also benefit from many services and facilities located in Swiss territory, such as hospital care, that would otherwise be available exclusively to Swiss residents.
The comune is exempt from the EUVAT, like the Italian town of Livigno. Campione takes advantage of its status by operating a casino, the Casinò di Campione, which was initially regulated by law before World War II. The casino is the city's largest, and most well-known employer.
Community content is available under
CC-BY-SA
unless otherwise noted.