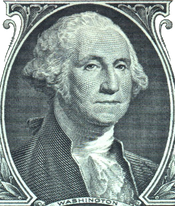 Bureaucrats generally hold the highest rank of users on Currency Wiki (aside from global positions) in terms of abilities and powers. They hold some of the same powers as administrators, but are also capable of appointing people as admins, bureaucrats, and rollback, and removing admin, bot, and rollback rights. A full list of powers granted to bureaucrats can be found here.
Becoming a bureaucrat
Edit
Anyone that meets the requirement criteria listed below can be nominated for bureaucratship at Currency Wiki:Requests for rights/Bureaucrat. Additional voting requirements are also found on the nomination page.
To be eligible for bureaucratship, you must:
have actively contributed to Currency Wiki for over a year
have never been blocked on Currency Wiki or any of its foreign language affiliates for unruly behavior
have had fair dealings with other users without showing bias
understand the community's method of operation
have administrative rights (not required, but recommended)
Removing bureaucratship
Edit
A user's bureaucrat rights can only be removed by the bureaucrat in question, members of Wikia Staff, or helpers. If a bureaucrat is inactive for at least a year, an admin or another bureaucrat will contact someone from one of these groups or the bureaucrat in question to remove their rights.
Current bureaucrats
Edit
Community content is available under
CC-BY-SA
unless otherwise noted.