Line 1:
Line 1:
 

==Welcome==

 

==Welcome==

 

{{Welcome-user|United States Two Cent Piece|User talk:Dser|[[User:Dser|Dser]] ([[User talk:Dser|talk]]) 18:45, December 12, 2013 (UTC)}}

 

{{Welcome-user|United States Two Cent Piece|User talk:Dser|[[User:Dser|Dser]] ([[User talk:Dser|talk]]) 18:45, December 12, 2013 (UTC)}}

 
+
 
+

== Hello ==

 
+
 
+

Hello. I see you recently uploaded a few photos for use on the articles you created, but you did not attribute any sources. I will unfortunately have to delete a few of them because of copyright issues, but some can be kept because they are technically in the [[wikipedia:public domain|public domain]]. I would advise reading through our [[Currency Wiki:Images|image policy]] before adding any more images to the wiki so you know some of the restrictions, requirements, etc in place here. :) --{{User:Dser/sig2|23:15, 12/12/13}}
---
Latest revision as of 23:15, 12 December 2013
Welcome to Currency Wiki!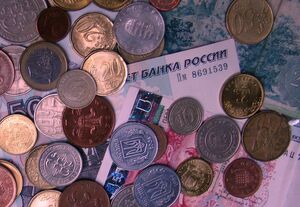 Hello Votesmall, and welcome to Currency Wiki! Thanks for your edit to the United States Two Cent Piece page! There's a lot of stuff to do around here, so the community hopes you will stay with us and make more contributions.
For individuals who know wiki text, look at the Style guide to see how Currency Wiki is setup.
To see what you can work on, see Wiki Activity to start contributing.
If you need help please ask on the forums.
If you are a bilingual user or speak another language, you are welcome to create a version in a different language.
If you need any additional help, just leave a message on my talk page or any of the sysop's talk pages. We'd be glad to help you out!
Hello. I see you recently uploaded a few photos for use on the articles you created, but you did not attribute any sources. I will unfortunately have to delete a few of them because of copyright issues, but some can be kept because they are technically in the public domain. I would advise reading through our image policy before adding any more images to the wiki so you know some of the restrictions, requirements, etc in place here. :) --Dser Bc · A (talk | email)
Community content is available under
CC-BY-SA
unless otherwise noted.